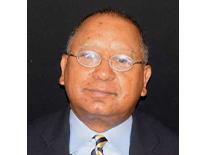 Mayor Muriel Bowser appointed Michael Carter as Interim Director of the Department of Public Works (DPW), January 21, 2022. Carter a 23-year veteran of city government formerly served as the Deputy Director for the District of Columbia Department of Public Works. As Deputy, Mr. Carter was responsible for directly supporting DPW's three core municipal service operations: Solid Waste Management, Parking Enforcement and Fleet Management. He works closely with the agency's Office of Waste Diversion, which works with multiple regional stakeholders toward the diversion of 80 percent of the city's waste.
Carter's extensive public service experience includes previously serving as the Chief Administrative Officer of New Haven, CT, under former Mayor Toni N. Harp, where he oversaw all the city's public safety departments, including Police, Fire and Emergency Medical Services; the Office of Emergency Management, Parks, Recreation & Trees and Public Works.; and a division CFO in the City of Indianapolis, IN. Mike also worked for the old AT&T system at Bell Laboratories in Murray Hill, NJ.
Outside of his work in Connecticut and the District of Columbia--where he also coordinated city agencies work in support of the 2000 and 2008 presidential inauguration, Mr. Carter serves as a Board Member - Community Coalition for Haiti (CCH) – Vienna, VA., providing medical, educational and community development to the residents of Jacmel, Haiti,
Mr. Carter holds a B.A. in economics from Dartmouth College, NH, an M.A. in Economics from Rutgers University, NJ and an MBA from Indiana University. Mr. Carter is a proud resident of Ward 5 with his beloved rescue dog Buddy.