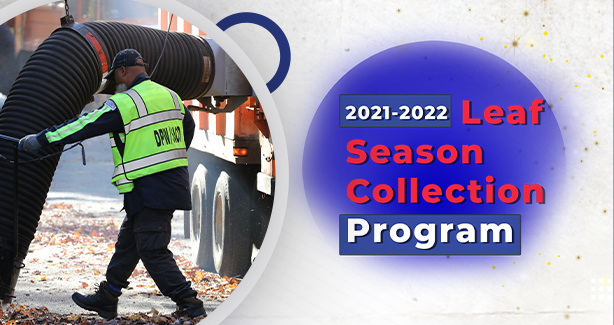 Scheduled leaf collection is currently delayed. The leaf collection schedule may be disrupted by weather events, personnel changes, or other unforeseen circumstances. If your leaves are not collected within 14 days past your scheduled collection date, please call 311 to schedule a missed leaf collection.
Updated Leaf Collection Schedule
Cycle 2 Week 4 – Monday January 10th
Section B in all wards (if applicable). Residents should to rake their leaves out starting Sunday January 9th
Leaf collections will still occur twice in each neighborhood. Residents are reminded to rake their leaves, for collection, to the curb or into the tree box at the front of the residence. For missed leaf collections, residents can call 311 (202-737-4404) to open a service request.
All District residents can also bring leaves to the following location Monday – Saturday 10 AM – 2 PM:
Fort Totten Transfer Station 4900 Bates Road, NE
For more information, collections schedules and tracking visit dpw.dc.gov/es/service/leaf-collection or by downloading the MyDPW app available on Apple and Android platforms.
Launch the Seasonal Leaf Collection Map.
Office Hours:
Monday to Friday 8:15 am - 4:45 pm
Service Location:
GIS Address:
2235 Shannon Place SE, Suite 3040