Collections to start at 6:00 a.m. beginning August 1 through September 2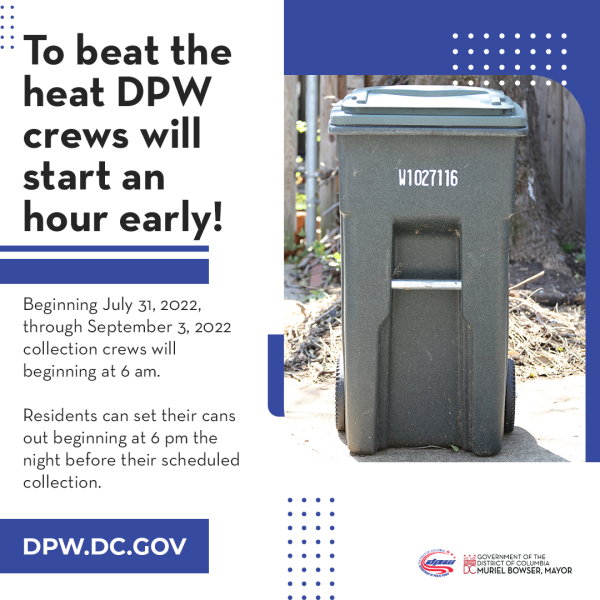 (Washington, DC) - The Department of Public Works (DPW) announces that its trash and recycling crews will begin residential trash and recycling collections at 6:00 a.m. on Monday, August 1 through Friday, September 2, 2022, based on predictions of recurrent 90-degree temperatures and unhealthy air quality during the summer months.
"By starting their shifts at 6:00 a.m., our crews will be able to complete much of their work before the temperature and air quality reach dangerous levels," said Interim DPW Director Mike Carter. "In addition to considering our employee's health, we also are reducing the amount of time trash remains outside in the sun."
Carter noted that residents may put trash and recyclables out for collection starting at 6:00 p.m. the night before collections so they do not have to change their morning schedules and to ensure these materials are collected.
For more information regarding DPW's sanitation services and residential collection schedules, follow us on twitter @DCDPW and visit our website.