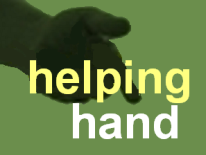 DPW helps community groups that organize Saturday neighborhood clean-up projects through the Helping Hand Program. The program is seasonal and operates March 1 thru October 1 annually. The program will lend tool kits that include five rakes and brooms, two shovels, and 20 trash bags. A $20 refundable deposit is required for all tool kits loaned under the Helping Hand Program. Free compost can be picked up as well for use in neighborhood beautification projects.
DPW will send trucks to collect the bagged trash and a SWEEP (Solid Waste Education and Enforcement Program) inspector will collect the tool kit.
To receive an application for a Helping Hand tool kit for your neighborhood clean-up project, please call the Mayor's Citywide Call Center at 311. When the clean-up date is confirmed by a Helping Hand Coordinator, a control number will be assigned for tracking purposes, the event will be added to the Helping Hand calendar, and the tool kit will be delivered.
Office Hours:
Monday to Friday 8:15 am - 4:45 pm