Wednesday, January 24, 2018
As a reminder, holiday trees and greenery should be placed next to residents' blue recycling bins—not at the curb, unless that is where the resident's recyclables are normally collected. Below you will find information on which neighborhoods DPW has serviced so far this week, and those we expect to service by the end of today. We are collecting holiday trees and greenery on residents' regularly scheduled recycling collection days through February 2. While tree collections take place on the same day as residents' recycling collections, they are done by a separate crew and truck.
This collection service is only available to residents who are serviced by DPW. DPW collects trash and recyclables from single-family homes and apartment/condo buildings with three or fewer living units. Residents living in larger apartment and condo buildings will need to contact their building management.
All DC residents also have the option of bringing their holiday trees and greenery to either of the District's transfer stations. The Fort Totten Transfer Station is located at 4900 John F. McCormack Drive, NE, and is open Monday—Friday from 1pm—5pm and on Saturdays 8am—3pm. The Benning Road Transfer Station is located at 3200 Benning Road, NE, and is open Monday—Friday from 1pm—4:30pm. Trees and greenery brought to either of the transfer stations, along with those collected by DPW, will be composted.
Whichever option residents choose to dispose of their trees, all ornaments and lights should be removed, and the trees and greenery should not be bagged. If your tree has not been collected by February 2, please call 311.
Tree Collection Routes Completed on Monday, January 22: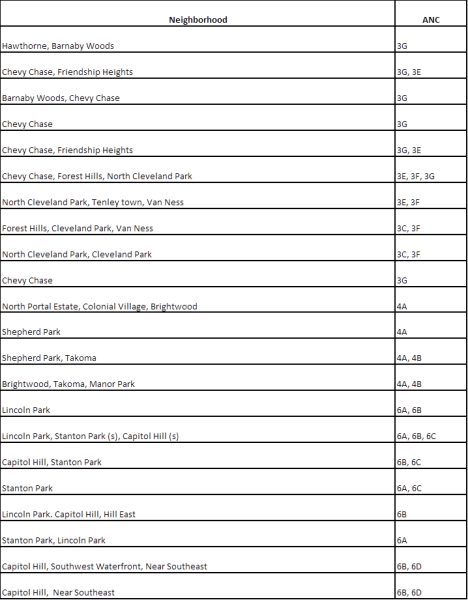 Tree Collection Routes Completed on Tuesday, January 23: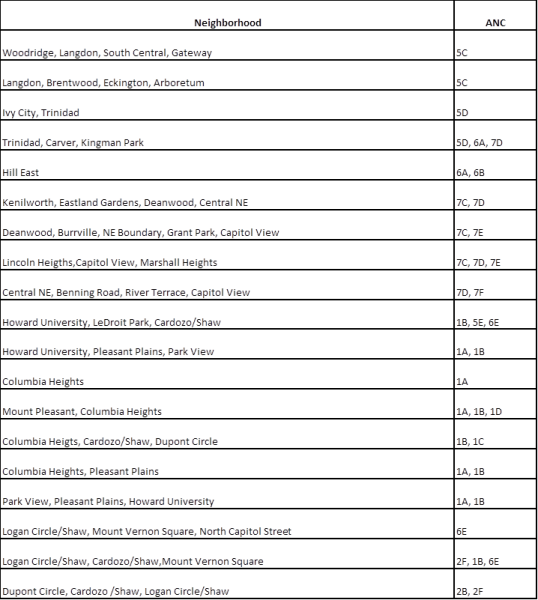 Tree Collection Routes expected to be completed on Wednesday, January 24: