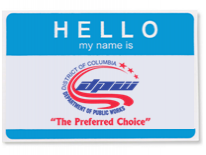 To invite the Director of Public Works or another DPW representative to a community meeting, send a letter to:
Community Liaison Department of Public Works 2000 14th Street, NW Washington, DC 20009
[email protected]
Give at least two weeks notice before the scheduled meeting date.
Information We Need from You
Meeting date, time, place
Expected audience
DPW topics of interest
We Will Respond Within
Fourteen (14) days.
Holiday Schedule
DPW is closed on all government holidays.
To Request Services
Call the Mayor's Citywide Call Center at 311.
Email us at [email protected].