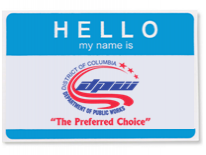 The Department of Public Works (DPW) enforces parking restrictions, such as areas marked for resident-only parking (RPP). The Department of Transportation (DDOT) handle requests for Resident (RPP) and Vistors (VPP) Parking Passes.
To Request Services
Call the Mayor's Citywide Call Center at 311.
Review information on the DDOT to request a Vistors Parking Pass.