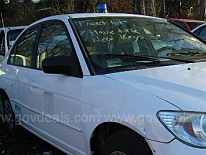 DC Government manages the sale of its surplus assets through online auction sales on www.dcgovt.govdeals.com. The program is managed by the Office of Contracting and Procurement, Surplus Property Division, and brings the District a streamlined process that creates a valuable revenue stream and meets the District's criteria for transparent tracking and real-time reporting on transactions involving surplus property.
Online auction items include items such as:
Passenger cars and trucks;
Police, Fire and EMS vehicles; andDPW
Evidentiary items including cars and other personal property.
How It Works
Search for vehicles available for auction at GovDeals.
Customers may view vehicles online on viewing days (1st and 3rd Tuesdays) or in person on the same days from 8 am to 1 pm at the Blue Plains Impoundment Lot located at 5100 Shepherd Parkway, SW, Washington, DC.
Customers sign onto www.dcgovt.govdeals.com, register (or sign-in if they are already registered) to bid on available vehicles.
An email is sent to the successful bidder, who then purchases the vehicle online at the auction Web site.
Once payment is received, the buyer is given a certificate online to bring to the Blue Plains Impoundment Lot to claim the vehicle.
Office Hours:
Monday to Friday 8:15 am - 4:45 pm
Service Location:
GIS Address:
2235 Shannon Place SE, Suite 3040