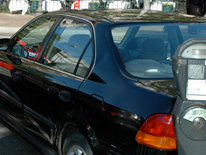 The DC Department of Motor Vehicles allows you to pay tickets online.
To pay Parking and/or Photo Enforcement Tickets, Click this link to go to the DMV site and follow these steps:
Enter the ticket number or state and plate number in the boxes provided.
Select the Submit button to begin the secure payment process*. This link will take you to a secure site.
Follow the directions on the secure site to complete the payment process.
Wait for a confirmation and then print it for your records.
Office Hours:
Monday to Friday 8:15 am - 4:45 pm